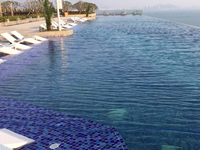 This Rooftop infinity swimming pool is another new project of Bluwhale Tile, glad that our swimming pool ceramic tiles works perfectly in the space. Keep reading and get inspiration for your next project.

2019-06-14 00:31:56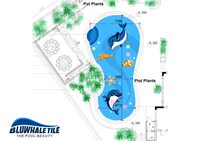 So thrilled to see our customer completed her swimming pool remodeling project with our customized mosaic art sucessfully. This article is about the whole process, including design and production, of a tailormade swimming pool bottom mosaic art picture ordered by Mrs. Yang.

2017-09-02 23:30:43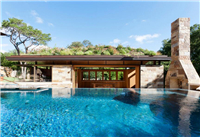 Pool House, Westlake Hills, Texas Located in the City of Westlake Hills, this pool house, swimming pool, spa and terraced landscape employs a unique sustainable design strategy. Impervious cover and storm water run off regulations within the city are very tight.