If you're a house owner looking to experience a pool renovation before the summer holiday comes, you might have started to brown trendy ideas photos of pool project for your rebuilding plan. Lots of households contact us to get more ultra-modern swimming pool designs or project inspirations like those found in Thailand, but they have no ideas on how possible it is within the whole budget. Fortunately, modern pool design is achievable for everyone, as long as you get the right and suitable finishes. Reading on this blog and this pool project will tell you what's the trends: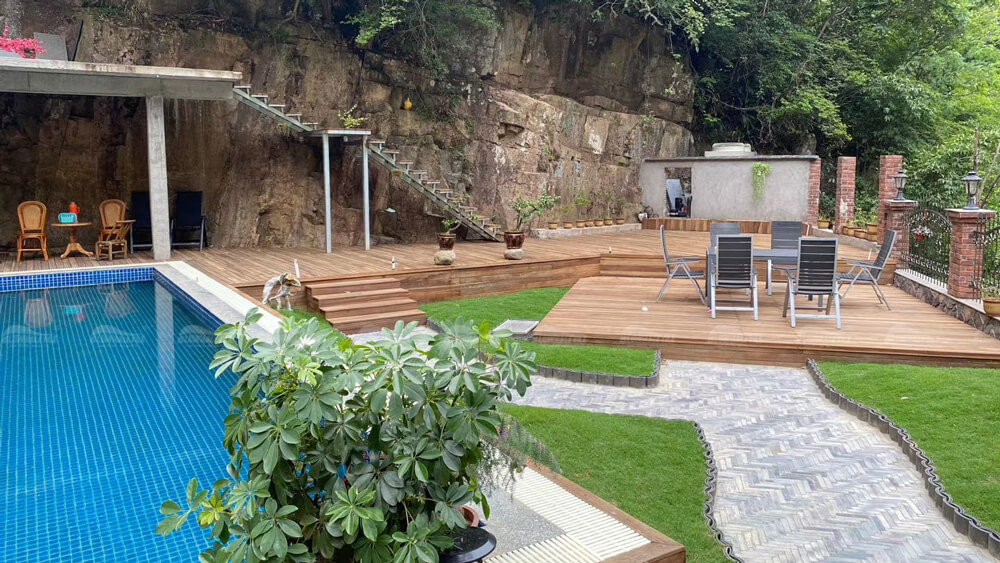 The Conspicuous Angles
The primary step to a modern swimming pool renovation is deciding the shape of the pool. You might prefer to stick with your pool's initial shape, but one major thing that all contemporary swimming pools tend to have in common is that they're absolutely rectangular. You might fall into the predicament to find a contemporary pool design that uses the simple kidney shape. However, whether you're building a new in-ground pool or renovating your original one, considering a regular pool with conspicuous angles for the most modern appearance.
Head over to this blog for more pool shape ideas: 7 Popular Swimming Pool Shape Ideas >>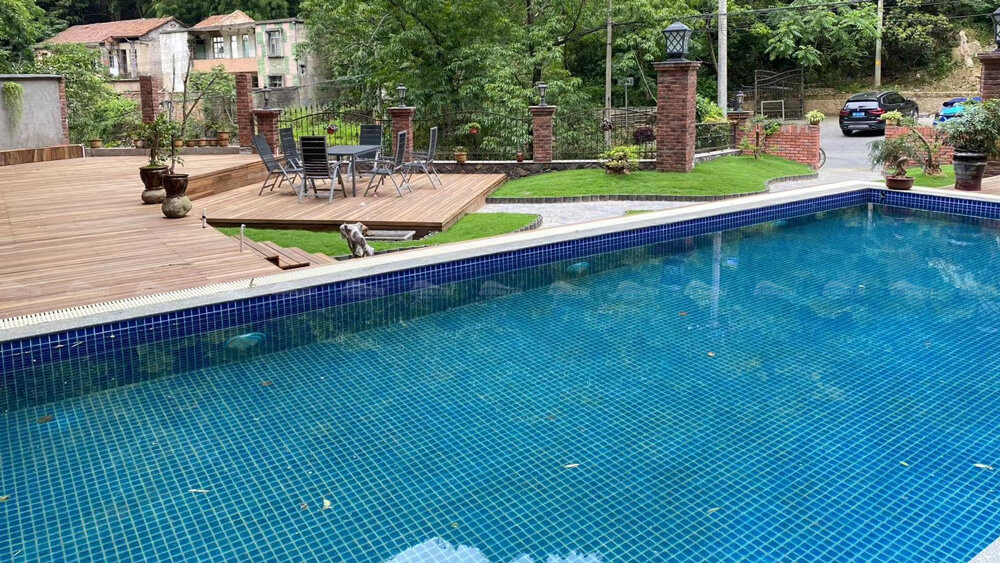 Simple Pool Edge Design
On the other hand, many households may don't take pool edge design into consideration while planing swimming pool renovation. When abundant thoughts go into the choice for pool edge design, having to choose a pool edge can make homeowners off guard. While perfecting the modern pool design, it's great to choose a simple pool edge tile that will blend in with your whole pool style. This will make your swimming pool more secure and your pool looks more harmonious than they are. Modernism is all about simple design, therefore, keeping the flow from pool bottom to pool edge uninterrupted by a contrasting pool edge tile will help you get this look. Look for something like anti-slip surface and high-quality ceramic pool edge tiles while deciding your edge tile.
Just like our FINA swimming pool tile series in this project shown, a standard swimming pool edge tile is a very contemporary choice for outdoor or indoor standard pools edge, so ceramic pool edge tile will help you enhance your unique pool style. A wide range of colors and models tiles will also help you achieve a trendy pool since blue hues are popular in nowadays pool design.
Link in this project and you might get more pool design inspirations: Natural Design and Warm Tones Backyard >>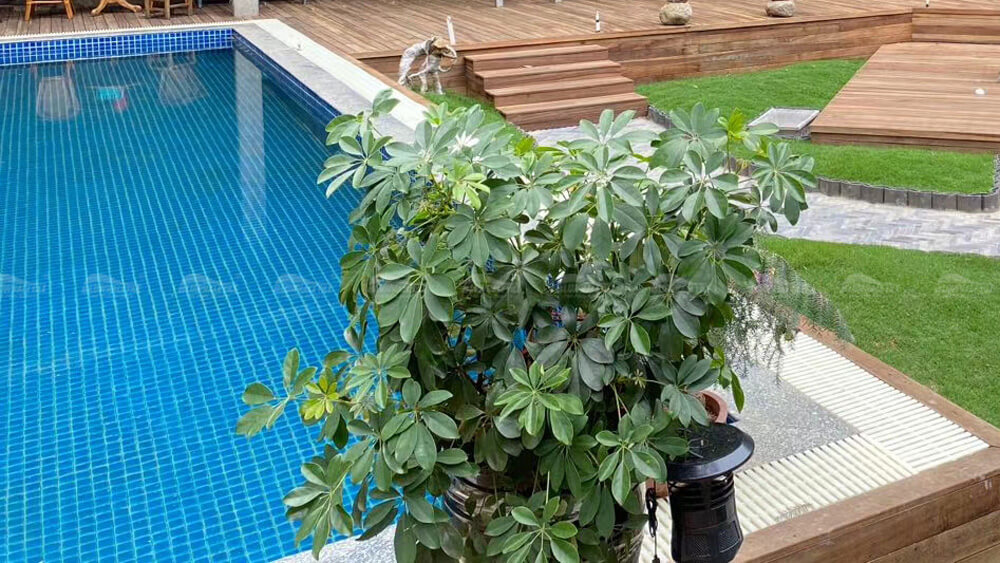 Cozy Frozen Pattern Pool Tiles
When it comes to the surface inside the pool itself, a porcelain mosaic tile will give you the best look! With the chic frozen pattern, blue palette tiles will give you the classic and cozy appearance that your home or hotel pool likely had. Glossy finish pool tile also adds a sparkling surface that will improve your pool's natural blue hues and make it glimmer under the sunlight, unlike the common pool finish which uses the concrete materials.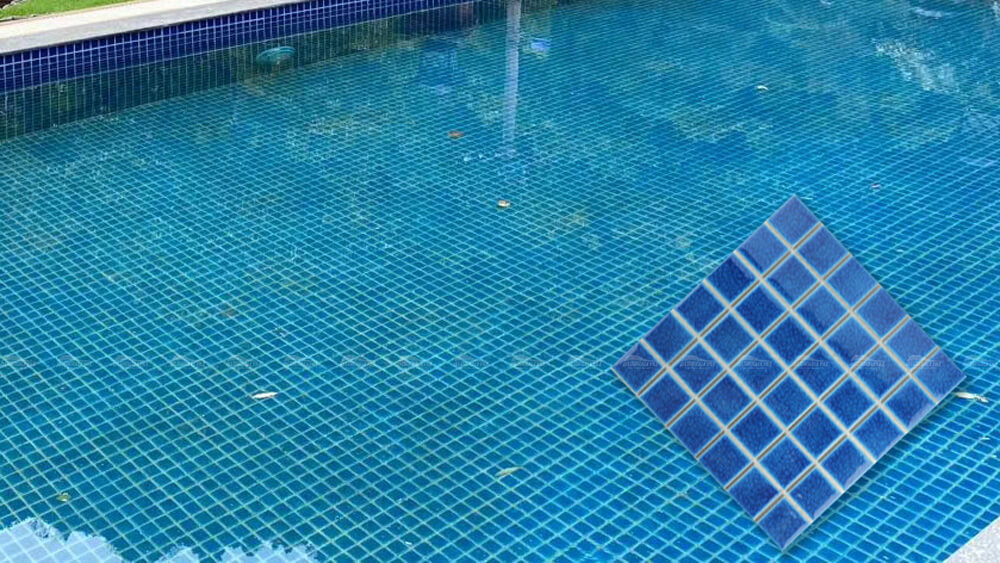 Understated Blue Palette Waterline
Many homeowners always send email to Bluwhale Tile and ask what's the best style of waterline for their pool. Swimming pool waterline is a versatile finishing option that allows for more customized pool design. Waterline comes in a variety of materials including glass, porcelain, concrete, or stone. There is a nearly endless range of patterns and tones available with the finishing, which makes your pool design a popular choice. With waterline tile, like the pool project shows, you can consider us the same pool tiles for your waterline. Not only you can save the budget of your pool build but it can be perfectly matched to your whole pool's aesthetic.
Check out this blog can solve your problems of waterline: How To Choose The Right Pool Waterline Tile?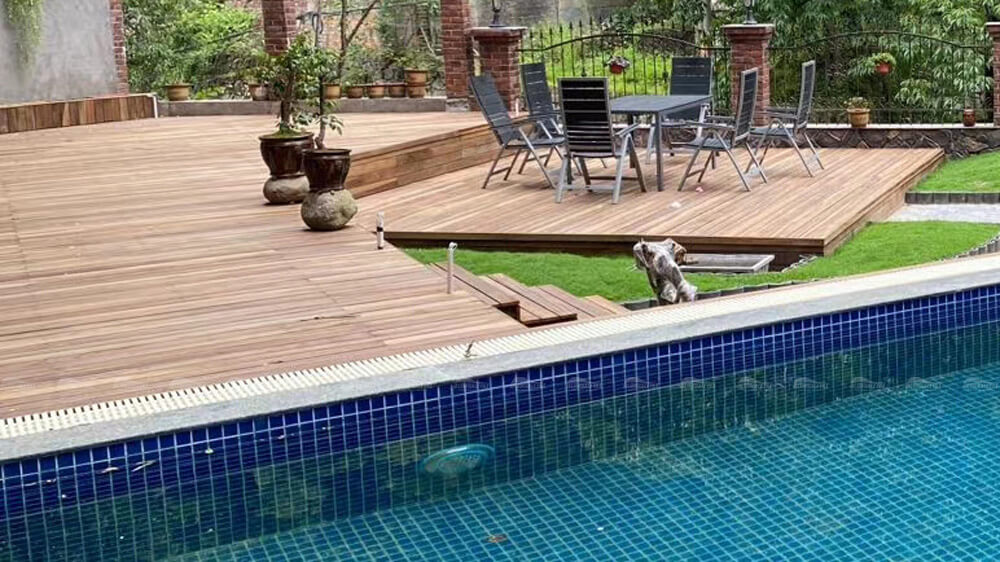 Minimalist White Pool Grille
Do you have children who may run around the pool's edge? Or your family members always walk around the pool by wet feet? Taking the non-slip and matte finish pool grille into consideration. Maybe you will be worried that your guests or children are likely to make a mess in your backyard? Stain-resistant and wear-resistant pool grille might available.
More details of pool grille click: Bluwhale Tile Pool Grille Series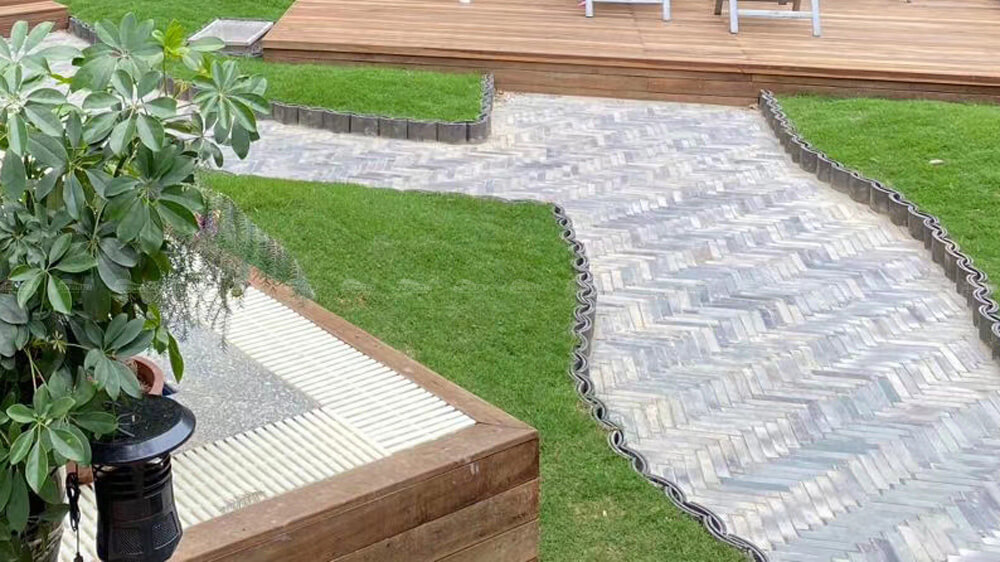 Pool Decking Features
One popular trend in modern pool design is balancing and incorporating the whole hues. Whether you're looking for a fun way to cool off from the hot summer or add a tranquil ambient to your pool backyard, wood plastic composite decking pool decking features are a great way to elevate Natural color might be a nice idea such as wood tones.
If you're interested in wood plastic composite decking, this blog might help you: 3 Types Wood Plastic Composite Create Perfect Pool Decking Areas >>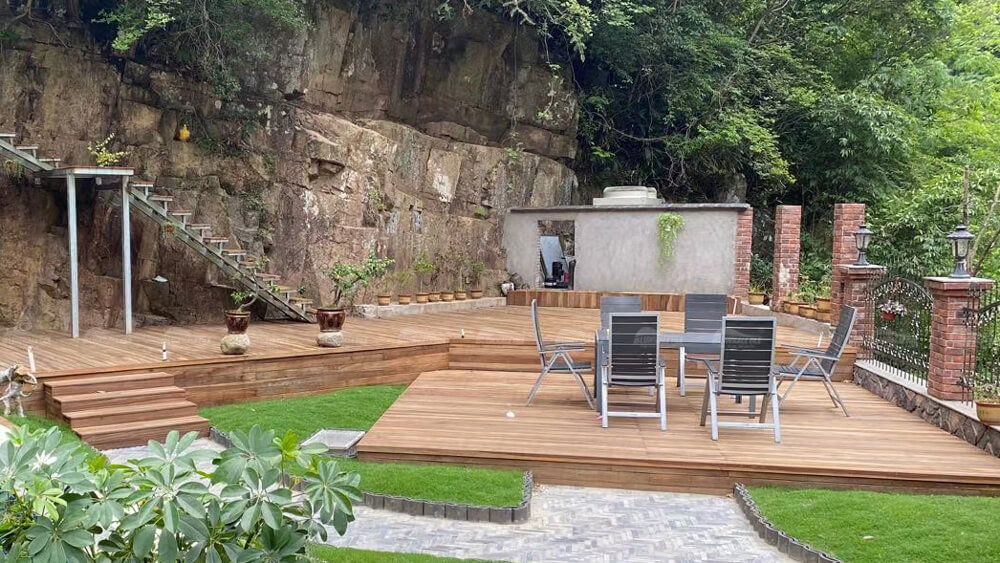 Comfortable Outdoor Furniture
Your poolside areas will feel comfortable and open if you establish traffic and patterns. Making sure that there's enough clearance around each piece of garden furniture so the pool deck area doesn't feel mussy. Arrange your poolside furniture to create spaces for conversation and gathering time. If outdoor space is enough, fill it with different styles of your poolside furniture. Just like this project shown below:
Head over our blog for more poolside furniture trendy inspiration: 7 Smart Strategies For Choosing Poolside Furniture >>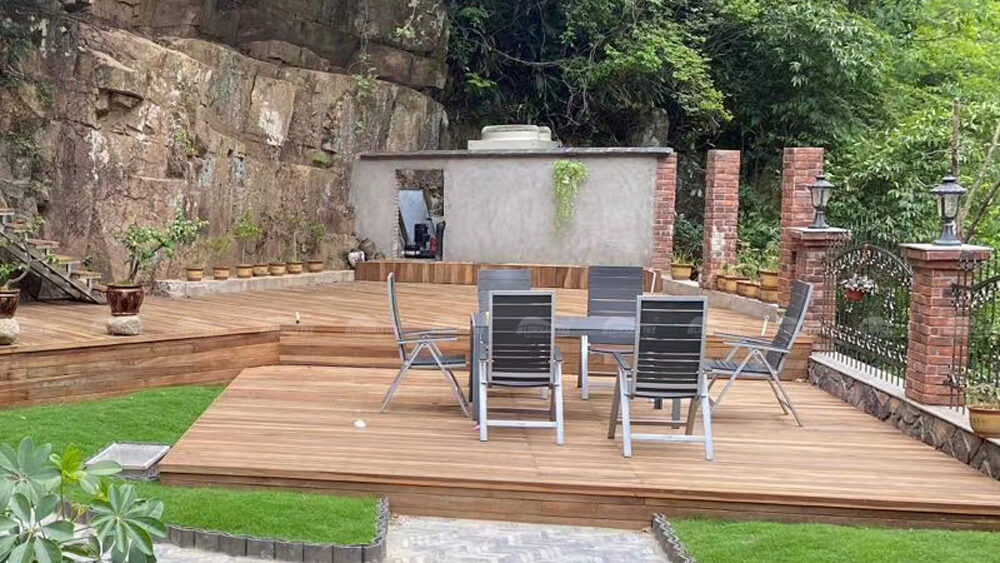 Get Inspired?
Are you inspired by this beautiful pool backyard project? No matter what your pool design preferences or budget are, Bluwhale Tile can help you create the backyard swimming pool project of your dreams. From swimming pool tiles to outdoor furniture, our team is a professional in all style designs. We do more than just pool tile maker and we also can completely transform your common swimming pool and renovate your backyard. For more pool design ideas you can contact us immediately! Give us a call now: +86-757-82781208